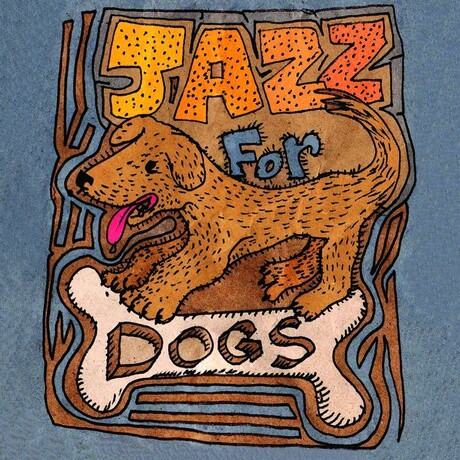 Jazz For Dogs
Lettre à ma maitresse

Birdie Num Num

Black Dog Syndrome

Garlic Dog

You're Not Alone

Sunspot

Old Blue

The Leash

Patreek

Lazy Dog's Life

Hound Dog

Losing a Puppy

The Hills Beyond the Fence

My Dog

You Look How I Feel
Through proposing a soundtrack for a dog's life and discovering the canine perspective, this project captures the fertile and versatile imagination of film composer Jean-Michel Bernard.
Jean-Michel Bernard / Piano
Kimiko Ono / Vocals
Charles Papasoff / Baritone sax, bass clarinet, flute
Fifi Chayeb / Bass
Claude Salmieri / Drums
Marc Chantereau / Percussion
Basile Leroux / Guitars
Guests:
Fanny Ardent / Vocals
Laurent Korcia / Violin
Francis Lai / Accordeon
Jean-Philippe Audin / Cello
Jean-Michel Tavernier / French horn
Eric Giausserand / Trumpet
Michel Gondry / Drums
Nevil Bernard / Vocal, guitar, bass, percussion
Coyote Bill Horns
All compositions by Jean-Michel Bernard except #6 & 8 Charles Papasoff, #13 Mike Stoller, #16 Bruno Coulais, # 19 Nevil Bernard. All lyrics by Kimiko Ono except #1 Fanny Ardent, #7, 15 and 19 Paul Barman, #8 Charles Papasoff and #13 Jerry Leiber.
Released April 22nd, 2014
iTunes