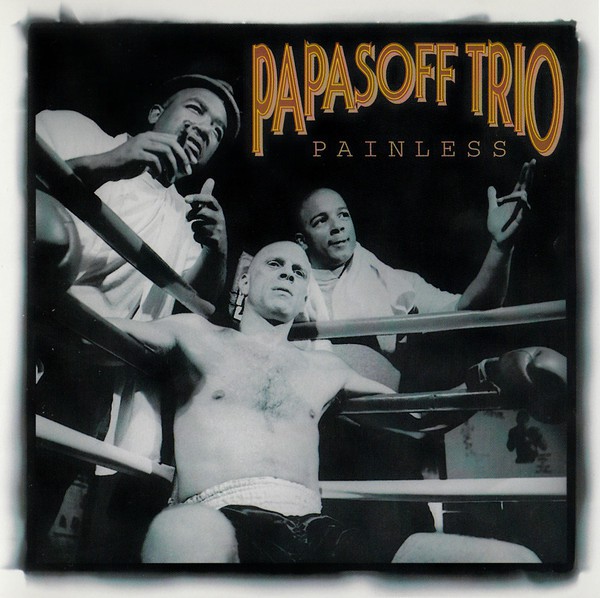 Papasoff Trio / Painless
Point of View

You Only Love Me Ten Days a Year

La vraie couleur…

Polar

Pneu à fesse

Painless

Wishing For Dry Heat
Choose your battles. How many rounds to your life?
Happiness through absence of pain.
Charles Papasoff / Baritone & Soprano Saxophones, Bass Clarinet
George Mitchell / Bass
Martin Auguste / Drums
Guests:
Kelsley Grant / Trombone
Christine Tassan / Guitar
Alain Bellaïche / Guitar
All compositions by Charles Papasoff except #2 & 6 George Mitchell, #9 Martin Auguste.
Release date March 21st, 1997